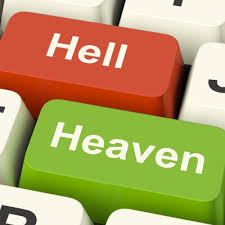 Note: Article originally posted on Jan 21, 2012 and re-posted on October 10, 2014
Written by Prital K. for Asyscode.com
The world of e-commerce has evolved significantly over the past decade, yet despite countless amounts of information on successful e-commerce practices, we see some great examples of truly amazing e-commerce shopping experiences alongside atrocious customer service or operations, both from small startups to large public corporations. In this article we highlight a few of these examples to show the distance e-commerce has to go in learning lessons of good customer experience.
One recent atrocious customer shopping experience came from Dell.com. The B2B e-commerce space is talked about a lot less than consumer shopping, but Dell has attempted to create an e-commerce platform for small businesses looking for networks and workstations. If interested in an off-the-shelf system, the process is relatively straightforward, as with any other e-commerce website. However, with customization and questions comes Dell's support service in the form of an online chat. The idea behind the online chat is very effective. A real individual is guiding you in looking through options, though the technology is primitive. Yet, the real negative experience is in Dell's handling online sales in the same way companies have handled offline B2B sales – commission-based sales representatives! After working with a single customer sales representative for a couple hours, we were emailed three separate quotes with a slight discount put onto the price. Looking to adjust one item in the quote, we responded via e-mail only to get an automated response telling me the sales representative was on vacation. We go back to the Dell website to talk with another sales representative on chat, and instead of a seamless process, we were informed that only that sales representative or his/her boss can open the quotes. In addition, since the quotes were organized in three separate quotes, we would have to log into the quote 3 separate times, enter our credit card 3 times, and receive 3 separate order confirmations. All-in-all, Dell's Small Business e-commerce experience is a complete disaster.
Another horrendous customer experience came from Rent-The-Runway. A fashion website touting the ability to get very high-end dresses for your special event, we ordered a dress for a New York City party. This seemed not too difficult since their warehouse is based in New Jersey. Despite ordering the dress on Thursday morning and an indication that 24 hours delivery was available, no notification or package came from the company Thursday evening. In an effort to find out what was happening, we called the customer service line only to find out that they are no longer available after 8pm. In our 24 hour world, it is simply unacceptable to have no customer service at 8pm in New York City. Following up on Friday for the dress, repeated calls were made to secure the dress, being assured for afternoon delivery. Only at 1pm in the afternoon did someone from customer service inform us that in fact the dress would not be delivered at all with no option for anything that evening. A completely disastrous customer service and operations experience for a well-publicized startup.
All e-commerce experiences are not bad. There have been several promising stories of evolutions in e-commerce. One example comes from Warby Parker, the try-at-home eyewear company from New York City. Not only after ordering from their user-friendly website do you get a confirmation, but you are having repeated interactions with a dedicated customer service representative. This person is informing you of progress in production of the glasses and following up to ensure that you have a positive experience. Often folks have referred to their Warby Parker customer service representative as a good friend or someone who understands them. There is no doubt that some operational issues will amount for this startup, but with such loyalty from their customers, the experiences will be positive despite any hiccups.
A second positive e-commerce experience comes from Zappos.com. Zappos is well-known for its customer service, but the shopping experience that was truly remarkable was the simplicity of the website. Often clothing websites go over the top in trying to demonstrate the item, which is cumbersome and confusing. Zappos uses a straightforward search tool and an easy-to-use layout in both its regular and VIP websites (VIP, which you can obtain simply by asking customer service for it and having free overnight shipping), that makes the shopping experience less intimidating and less of a "big deal." This is critical from an experience given the Zappos business model of competing against brick-and-mortar stores, like Nordstrom, where individuals can try on their shoes. Zappos makes it easy to simple add things to your bag and checkout, knowing full-well that if the shoe doesn't fit, simply return it using their included return label. The experience was completely seamless and well thought-out. A more intimidating fashion website creates a psychological image of the purchase being a "big deal," which would be contrary to what Zappos is trying to accomplish.
Thus, we have some excellent examples of e-commerce shopping experiences and operations and others that still have a ways to go. Despite this variance, innovation in e-commerce is booming and new technological options and business models will introduce better ways to improve shopping online.
Note : photo credits – Stuart Miles, freedigitalphoto dot net